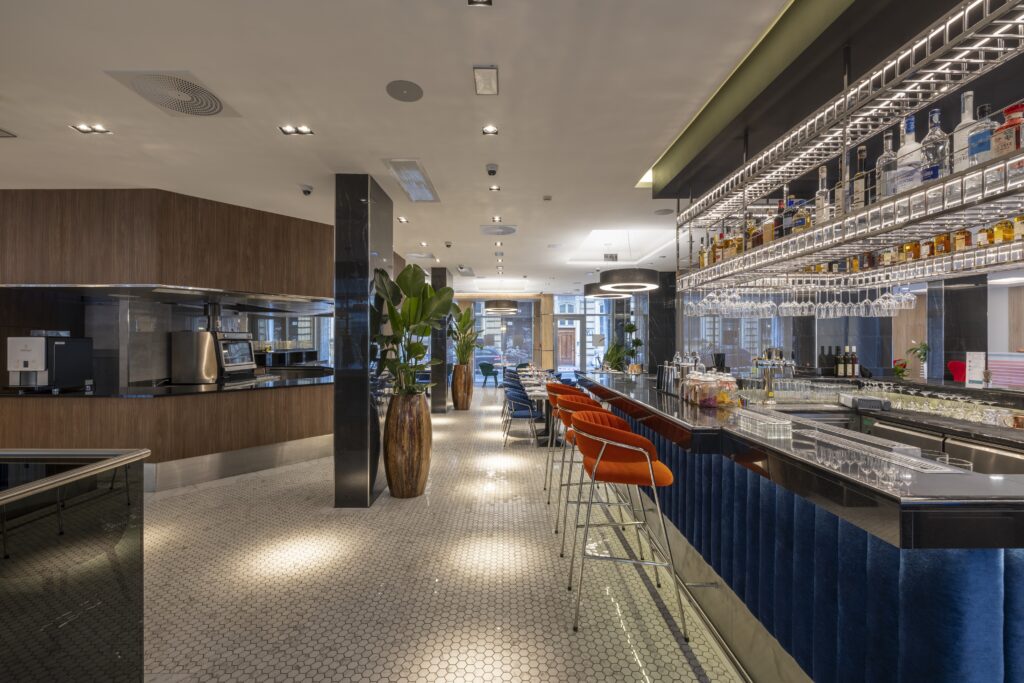 The hotel is located downtown, in Szentkirályi 4
street, right by many central junctions, like Astoria
and Blaha Lujza tér, with the options for shopping
nearby at the Vaci street as well as at the shopping
mall Corvin Plaza. Public transport is very
accessible, and makes even the furthest places
easily reachable, and for parking, guests can use
the hotel's underground garage, with easy access
by elevators, monitored by CCTV cameras. The
area offers many bars, restaurants, and cafes. Most
of the major city's attractions are in walking
distance, including the world famous jewish
quarter of Budapest, and kosher restaurants.
Re-designed to be the first hotel in Budapest suitable
for Shabat and jewish holidays.